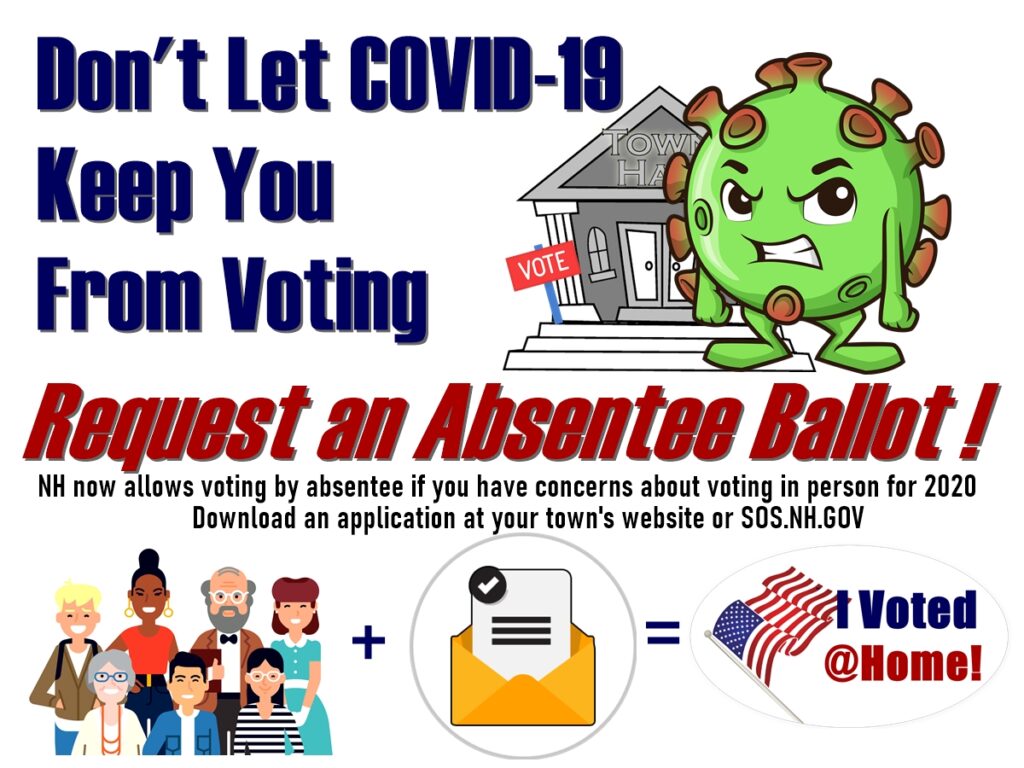 We want everyone in New Hampshire to know that if they have COVID-19 concerns, and don't wish to vote in person, they can request an absentee ballot.  Do it ASAP.
Download or request your absentee ballot applications at your town's website or go to our new web page for a link to the Secretary of State's document download page.
At the moment, you'll actually need TWO: One for the September 8 state primary and one for the November 3 general election.
We've created a guide to help you at https://www.opendemocracynh.org/absentee 
Fill out your application completely, marking "physical disability" as your excuse, then sign — in ink– the application's affidavit.

Nationally, experts predict that 50% of all ballots cast in 2020 will be by absentee ballot. The longer you wait, the more overwhelmed our town and city clerks will be as the election draws near. #StayatHomeVoteatHome   SHARE this!