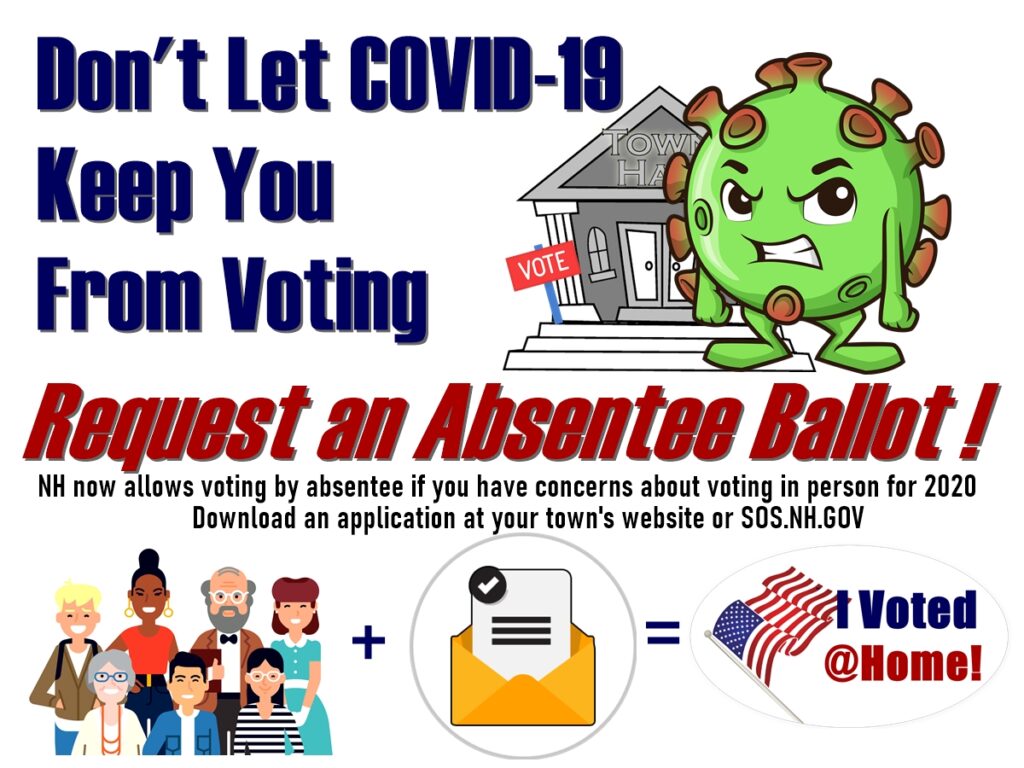 We want everyone in New Hampshire to know that if they have COVID-19 concerns, and don't wish to vote in person, they can request an absentee ballot.  Do it ASAP.
Download or request your absentee ballot applications at your town's website or go to our new web page for a link to the Secretary of State's document download page.
We've created a guide to help you at https://www.opendemocracynh.org/absentee 
Fill out your application completely, marking "physical disability" as your excuse, then sign — in ink– the application's affidavit.