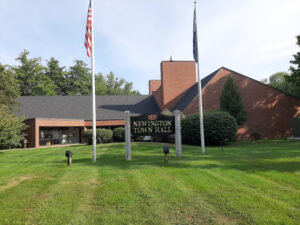 Town of Newington
205 Nimble Hill Road
Newington, NH 03801
Phone:  603.436.7640
Newington was founded in 1713.  Some historic landmarks include:
110 acre Old Town Center Historic District with an 18th century parsonage, 19th century town hall, 1892 Langdon Library, the oldest town forest in the US, the oldest NH meeting house (1712), and a row of horse sheds behind the meeting house.
It also includes the 120 acre Fox Point and the 1,100 acre Great Bay National Wildlife Refuge.
Pop:  804 (2018)
Area:  12.47 square miles